Tomorrow's Horoscope for Aquarius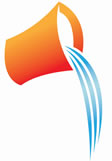 February 1, 2023
If you sense you've been taking it too easy lately, today could be the day when you decide to get stuck into those items that need your utmost and immediate attention. A heart to heart with your partner or someone you are introduced to could work wonders for your self-esteem.
Power Numbers: 45, 16, 9, 27, 13, 32
Born Today: Lisa Marie Presley, Pauly Shore, George Pal, Clark Gable, John Ford, Langston Hughes
Quick Quote: "I think that God, in creating man, somewhat overestimated his ability."
-- Oscar Wilde
Random Fact: Impotence is grounds for divorce in 26 U.S. states.
Today in History:
1975: Otis Francis Tabler is 1st open homosexual to get security clearance to work for the Defense Department
1865: General Sherman's march through South Carolina begins
1983: U.S.S.R. performs underground nuclear test
1929: 1st clean and jerk of 400 lbs (182 kg), Charles Rigoulet, 402 lbs
1961: Mackay and Kline hang on for 100 minutes for cricket draw vs West Indies
1970: West-Germany and U.S.S.R. sign gas contract
1906: 1st federal penitentiary building completed, Leavenworth, Kansas
1809: Dutch King Louis Napoleon accepts metric system
1965: Peter Jennings, 26, becomes anchor of ABC's nightly news
1943: German occupiers make Vidkun Quisling Norwegian premier

Horoscopes
Lovescopes
Astrology Related Pages
Relevant Tags: Aquarius, Horoscope, Astrology