Tomorrow's Horoscope for Aquarius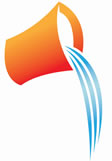 August 15, 2020
If you sense you've been taking it too easy lately, today could be the day when you decide to get stuck into those items that need your utmost and immediate attention. A heart to heart with your partner or someone you are introduced to could work wonders for your self-esteem.
Power Numbers: 45, 16, 9, 27, 13, 32
Born Today: Napoleon Bonaparte, Sir Walter Scott, James Douglas, Edna Ferber, Julia Child, Oscar Peterson, Linda Ellerbee, Ben Affleck, Chris Morrissey
Quick Quote: "Absence diminishes mediocre passions and increases great ones, as the wind extinguishes candles and fans fires."
-- Francois de La Rochefoucauld
Random Fact: There are 691 drinking fountains in the Pentagon.
Today in History:
1457: Earliest dated book, "Mainz Psalter," completed
1950: Ezzard Charles TKOs Freddie Beshore in 14 for heavyweight boxing title
1978: House of Representatives approves (233-169), 39-month extension for ERA
1982: Beth Daniel wins LPGA WUI Golf Classic
1998: Twenty nine murdered by Irish terrorists in Omagh, Northern Ireland
1993: New York City radio (WFAN) personality Don Imus' lung collapes for 2nd time
1914: 13th Davis Cup: Australasia beats USA in New York (3-2)
1977: SS chief Kappler escapes from prison hospital in Rome
1967: Pope Paul VI publishes constitution Regimini Ecclesiae Universae
1970: Patricia Palinkas becomes 1st woman pro football player (Orlando)

Horoscopes
Lovescopes
Astrology Related Pages
Relevant Tags: Aquarius, Horoscope, Astrology