Today's Horoscope for Aquarius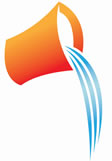 February 25, 2021
Frustrated desires and obstacles to achieving your aims can evoke enormous anger in you, and you may do something rash and regrettable. Working alone is best at this time. Realize that today will be over faster than you believe so if you can hold your temper and maybe your vocabulary you'll be thankful you did tomorrow.
Power Numbers: 27, 24, 26, 19, 17, 38
Born Today: Rick Flair, Shivadhar Srinivasa Naipaul, George Harrison, Faron Young, Christopher George, Bobby Riggs, Anthony Burgess, Enrico Caruso, Walraad, the Elder
Quick Quote: "I think that God, in creating man, somewhat overestimated his ability."
-- Oscar Wilde
Random Fact: It takes 12 honeybees to make one teaspoon of honey.
Today in History:
1995: PBA National Championship Won by Scott Alexander
1986: 28th Grammy Awards: We Are the World, Sade, Phil Collins wins
1973: "Little Night Music" opens at Shubert Theater New York City for 601 performances
1977: Soyuz 24 returns to Earth
1971: "Oh! Calcutta!" opens at Belasco Theater New York City for 1,316 performances
1998: Pamela Lee has husband Tommy Lee arrested on battery charges
1966: Syrian military coup under Hafiz al-Assad
1892: James Barrie's "Walker London," premieres in London
1879: Congress passed 1st Timberland Protection Act
1095: Council of Rockingham: bishop Anselmus vs King William II Rufus

Horoscopes
Lovescopes
Astrology Related Pages
Relevant Tags: Aquarius, Horoscope, Astrology