Today's Horoscope for Aquarius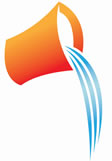 April 4, 2020
Your personal drives and ambition to assert yourself and make an impact on the world, meet with considerable opposition now. Other people or outside forces over which you have no control seem to subtly undermine your efforts or try to overpower you altogether. You need to stand up for yourself. If you have been dishonest or overly egotistical and selfish in your pursuits, you are likely to get your comeuppance now.
Power Numbers: 23, 6, 16, 35, 26, 40
Born Today: Marguerite Duras, Cloris Leachman, Maya Angelou, Anthony Perkins, Xenia Seeberg, Hun Sen
Quick Quote: "The future ain't what it used to be."
-- Yogi Berra
Random Fact: In a lifetime, the average house cat spends approximately 10,950 hours purring.
Today in History:
1933: U.S. Dirigible Akron crashes off coast of New Jersey, 73 die
1896: Announcement of Gold in Yukon
1737: Anthony van Heim installed as Dutch pension advisor
1982: 11th Nabisco Dinah Shore Golf Championship won by Sally Little
1983: 45th NCAA Men's Basketball Championship: North Carolina State beats Houston 54-52
1996: Howard Stern Radio Show premieres in Austin, Texas on KJFK 98.9 FM
1947: Largest group of sunspots on record
1970: Firestone World Tournament of Champions won by Don Johnson
1862: U.S. begins Peninsular Campaign aimed at capturing Richmond
1993: Wrestlemania IX at Caesar's Palace Las Vegas, Hulk Hogan pins Yokozuna

Horoscopes
Lovescopes
Astrology Related Pages
Relevant Tags: Aquarius, Horoscope, Astrology