Today's Horoscope for Aquarius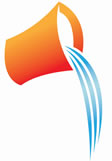 March 20, 2023
You are very impulsive and restless now and you are likely to act or speak too quickly without sufficient forethought or concern for the consequences. You tend to be verbally aggressive, starting fights with people who don't agree with you or who simply get in your way. Positively, you are very sharp and clear mentally at this time, and can attack problems and tasks with great vigor.
Power Numbers: 26, 37, 7, 34, 8, 16
Born Today: Ovid, Henrik Ibsen, Carl Reiner, Fred Rogers, Spike Lee, Holly Hunter, Ozzie Nelson, B. F. Skinner
Quick Quote: "In matters of style, swim with the current; in matters of principle, stand like a rock."
-- Thomas Jefferson
Random Fact: Dumbest Dog: Afghan hound.
Today in History:
1943: German U-384 bombed and sinks
1954: "King and I" closes at St. James Theater New York City after 1246 performances
1952: U.S. senate ratifies peace treaty with Japan
1982: France performs nuclear test
1886: 1st AC power plant in U.S. begins commercial operation, Massachusetts
1990: Singer Gloria Estefan breaks her collarbone in a bus accident
1991: Michael Jackson signs $65M 6 album deal with Sony records
1948: 20th Academy Awards - "Gentleman's Agreement," L Young, R Colman win minutes by 2nd live televised musical Arturo Toscvanni on NBC
1995: Dow-Jones hits 4083.68 (record)
1969: U.S. president Nixon proclaims he will end Vietnam war in 1970

Horoscopes
Lovescopes
Astrology Related Pages
Relevant Tags: Aquarius, Horoscope, Astrology