Today's Horoscope for Aquarius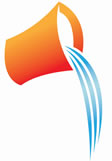 October 3, 2023
Good luck comes in threes so be on the lookout for those omens today. And as the day wears on, each successive omen could herald better and better things. But you must remain aware - alert to what the Universe is saying. A Taurean or Libran friend may be instrumental in the outcome of these omens and the corresponding events.
Power Numbers: 47, 28, 29, 22, 43, 46
Born Today: Pierre Bonnard, Thomas Wolfe, Gore Vidal, Chubby Checker, Stevie Ray Vaughan, Al Sharpton, Ashlee Simpson
Quick Quote: "Those who dream by day are cognizant of many things which escape those who dream only by night."
-- Edgar Allan Poe
Random Fact: Tropical rainforests cover about 7% of the Earth and receive over 80 inches of rain every year.
Today in History:
1972: U.S.S.R. performs nuclear test
1997: Japan's maglev train breaks world speed record at 280.3 mph
1992: Toronto Blue Jays win AL East title
1966: Marshal Arturo da Costa e Silva elected president
1959: 13th NHL All-Star Game: Montreal beat All-Stars 6-1 at Montreal
1939: Lemmer-Urk Dike closes
1993: "White Liars/Black Comedy" closes at Criterion New York City after 38 performances
1972: Indians set a team record for lowest team batting avg .234
1913: Federal Income Tax signed into law (at 1%)
1569: Battle of Montcontour: Duke of Anjou beats Huguenots

Horoscopes
Lovescopes
Astrology Related Pages
Relevant Tags: Aquarius, Horoscope, Astrology