Today's Horoscope for Aquarius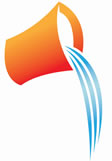 May 31, 2020
New personal gains and acquisitions may be expected to toddle along at the usual pace, keeping life interesting but without causing too much rearrangement of property or personal life. This creates a comfortable rhythm of the new gradually supplanting the old, to be fondly remembered when things get crazier later on.
Power Numbers: 35, 14, 37, 28, 38, 4
Born Today: Walt Whitman, Norman Vincent Peale, Clint Eastwood, John Bonham, Brooke Shields, Sienna Guillory
Quick Quote: "It has yet to be proven that intelligence has any survival value."
-- Arthur C. Clarke
Random Fact: A seven year old boy was the first person to survive the Horeshoe Falls (Niagara Falls) in just a life jacket.
Today in History:
1935: Quake kills 50,000 in Quetta Pakistan
1868: 1st Memorial Day parade held in Ironton, Ohio
1965: Jim Clark becomes 1st foreigner in 49 years to win Indy
1980: Police and youthful rebels battle in Zurich
1870: E. J. DeSemdt patents asphalt pavement
1947: 79th Belmont: Ruperto Donoso aboard Phalanx wins in 2:29.6
1974: Israel and Syria sign an agreement concerning Golan Heights
1531: "Women's Revolt" in Amsterdam: wool house in churchyard aborted
1976: Loudest Pennsylvania (76 KW) for Who's Quadrophenia in London
1969: Stevie Wonder releases "My Cherie Amore"

Horoscopes
Lovescopes
Astrology Related Pages
Relevant Tags: Aquarius, Horoscope, Astrology