Today's Horoscope for Aquarius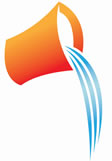 August 3, 2021
Say what you feel and feel what you say -- it's easy now and you can do so with little fear of getting into trouble. Conversely, you can better understand what others are trying to tell you at the gut level, so heart-to-heart communication can flourish. Words flow and seem to have more meaning, reach further.
Power Numbers: 19, 4, 9, 32, 9, 29
Born Today: Maggie Kuhn, Ernie Pyle, Rupert Brooke, Leon Uris, Tony Bennett, Martin Sheen, James Hetfield
Quick Quote: "Hope is a waking dream."
-- Aristotle
Random Fact: Over 100,000 birds and sea animals are killed every year due to plastic garbage.
Today in History:
1650: Viceroy Willem II and Amsterdam reach accord about standing army
1968: France performs nuclear test at Muruora Island
1955: Automobile Association of America ends support of auto racing
1914: 1st seaworthy ship through Panama Canal
1492: Columbus sets sail from Palos, Spain for "Indies"
1980: Kaline, Snider, Klein, and Tom Yawkey inducted into Hall of Fame
1940: German occupiers forbid ritual slaughters and English and French movies
1970: Christopher Hampton's "Philanthropist," premieres in London
1640: 2,000 men VOC-army surrounds the city of Malakka
1990: New York Yankee Kevin Mass sets record with 10th home run in 1st 72 at bats

Horoscopes
Lovescopes
Astrology Related Pages
Relevant Tags: Aquarius, Horoscope, Astrology