Today's Horoscope for Aquarius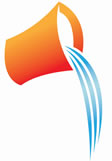 December 9, 2022
With a little effort you can break out of the rut you're in. No one has cast a spell on you, you haven't been mesmerized nor chained to a post being forced to live out the drama of the life you are living. Know this law clearly, as choice is the fundamental element of human nature and where you are, you choose to be. It is a time when you can indeed make the appropriate changes to create a better life for yourself. An opportunity presented by a friend or associate should be investigated more fully today.
Power Numbers: 11, 3, 44, 21, 17, 7
Born Today: John Milton, Kirk Douglas, Redd Foxx, John Cassavetes, Joan Armatrading, Jakob Dylan
Quick Quote: "Men never do evil so completely and cheerfully as when they do it from a religious conviction."
-- Blaise Pascal
Random Fact: Skippy Peanut Butter is sold more in the world than any other peanut butter.
Today in History:
1824: Battle of Ayacucho (Candorcangui), Peru defeats Spain
1941: Hitler orders U.S. ships torpedoed
1992: 3rd Billboard Music Awards
1922: Gabriel Narutowicz elected Polish president
1854: Lord Tennyson's poem, "Charge of the Light Brigade," published
1962: Tanganyika becomes a republic within British Commonwealth
1940: British assault on Banghazi Libya
1926: USGA leagalizes steel shaft golf clubs
1989: "Les Miserables" opens at Princess Theatre, Melbourne
1894: Roman Catholics win Parliamentary election in Belgium

Horoscopes
Lovescopes
Astrology Related Pages
Relevant Tags: Aquarius, Horoscope, Astrology