Today's Horoscope for Aquarius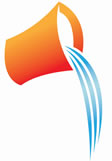 January 19, 2020
It can be easy to get worried about health matters now, but moderation is the right response. The temptation to throw yourself into a new regimen may run high, but choose your new path well before you embark or you'll lose the motivation in a short time. The same goes for cleaning house in the workplace and starting off on a fresh footing. Make sure you're not demanding too much of yourself in the long run.
Power Numbers: 36, 49, 31, 15, 5, 20
Born Today: James Watt, Tippi Hedren, Robert E. Lee, Edgar Allan Poe, Paul Cezanne, Janis Joplin, Dolly Parton
Quick Quote: "Always be nice to those younger than you, because they are the ones who will be writing about you."
-- Cyril Connolly
Random Fact: Food can only be tasted if it is mixed with saliva.
Today in History:
1865: Union occupies Fort Anderson, NC
1938: GM began mass production of diesel engines
1991: Jumbo Tsuruta beats Stan Hansen to win All Japan Triple Crown title
1833: Charles Darwin reaches Straits Ponsonby, Fireland
1977: World's largest crowd-12.7 million-for Indian religious festival
1806: Britain occupies Cape of Good Hope
1983: Klaus Barbie, SS chief of Lyon in Nazi-France, arrested in Bolivia
1898: Brown defeats Harvard 6-0 in 1st intercollegiate hockey game
1990: Test debut of Mushtaq Ahmed, vs. Australia at Adelaide
1997: 54th Golden Globes: English Patient, Brenda Blethyn and Geoffrey Rush

Horoscopes
Lovescopes
Astrology Related Pages
Relevant Tags: Aquarius, Horoscope, Astrology