Today's Horoscope for Aquarius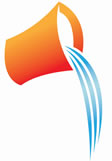 January 21, 2022
Ask and you shall receive. 'Tis the season, while it lasts (for a day or so), so if you want it, go for it. Part of it is about intuitively knowing just what to ask for, what's really available, and who's in the mood for giving. Go with your feelings and you'll be surprised at what's at your command. Exude emotional stability (or at least pretend to) and you'll find yourself brought in as expert and friend. Ambition is intensified.
Power Numbers: 18, 6, 7, 22, 39, 20
Born Today: Geena Davis, Mac Davis, Benny Hill, Christian Dior, General Stonewall Jackson, Wolfman Jack, Jack Nicklaus, Placido Domingo
Quick Quote: "Laughter gives us distance. It allows us to step back from an event, deal with it and then move on."
-- Bob Newhart
Random Fact: A mother hen turns her egg approximately 50 times in a day. This is so the yolk does not stick to the shell.
Today in History:
1996: 53th Golden Globes: Mel Gibson, Nicole Kidman, John Travolta
1980: Les Henson, Virginia Tech, makes 89' 3" basketball field goal
1956: "Comedy in Music (Victor Borge)" closes at Golden New York City after 849 performances
1958: Phillies agree to televise 78 games into New York City (doesn't happen)
1986: Allison J Brown, 17, of Oklahoma, crowned 4th Miss Teen USA
1077: German King Heinrich IV petitions Pope Gregory VII for forgiveness
1994: Dow Jones passes 3900 (record 3,914.20)
1974: Gold hits record $161.31/silver hits record $3.97 an ounce in London
1942: Tito's partisans occupy Foca
1996: U.S. male Figure Skating championship won by Rudy Galindo

Horoscopes
Lovescopes
Astrology Related Pages
Relevant Tags: Aquarius, Horoscope, Astrology