Today's Horoscope for Aquarius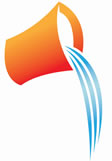 May 14, 2021
People respect your opinion, and seek your advice. Business dealings show steady progress. At times like this, it's important to remember those who helped along the way. You'll want to give them a pat on the back and yourself as well.
Power Numbers: 15, 24, 30, 20, 9, 43
Born Today: B. C. Forbes, Bobby Darin, Jack Bruce, George Lucas, Robert Jarvik, David Byrne, Gillian Anderson
Quick Quote: "Hope is necessary in every condition."
-- Samuel Johnson
Random Fact: There was once a country called Prussia. After World War II, it was divided among Poland, Germany, and the U.S.S.R.
Today in History:
1940: Nazi bombs Rotterdam (600-900 dead), Netherlands surrender to Germany
1905: 2nd official International soccer match, Netherlands beats Belgium 4-0
1940: Boston's Jimmie Foxx home run goes over Comiskey Park's left field roof
1991: World's Largest Burrito created at 1,126 lbs
1940: Lord Beaverbrook appointed British minister of aircraft production
1576: Dutch Council of State replaced by Council of Beroerten
1885: 11th Kentucky Derby: Babe Henderson aboard Joe Cotton wins in 2:37
1811: Paraguay gains independence from Spain (National Day)
1964: Underground America Day is 1st observed
1954: Belgium shortens military conscription from 20 to 18 months

Horoscopes
Lovescopes
Astrology Related Pages
Relevant Tags: Aquarius, Horoscope, Astrology