Today's Horoscope for Aquarius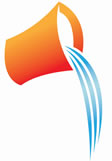 October 16, 2021
Your desire for leadership, personal recognition for your efforts, and absolute control over your own affairs is very strong now. You are very competitive in business affairs and business and you aggressively present your concerns and interests to colleagues and superiors.
Power Numbers: 20, 31, 17, 39, 27, 44
Born Today: Noah Webster, Oscar Wilde, Paul Strand, Angela Lansbury, Gunter Grass, John Mayer
Quick Quote: "Let us so live that when we come to die even the undertaker will be sorry."
-- Mark Twain
Random Fact: An adult porcupine has approximately 30,000 quills on its body, which are replaced every year.
Today in History:
1931: Trunk murderess Winnie Ruth Judd chops 1st
1956: William J. Brennan, Jr. becomes a Supreme Court Justice
1968: Jim Dorey sets Toronto Maple Leaf penalty records (48 minutes on 9 penalties in a game and 44 minutes on 7 penalties in a period)
1986: U.S. government closes down due to budget problems
1957: USAF sends 2 aluminium bullets into space
1813: Battle at Leipzig (Napoleon vs Prussia, Austria and Russia)
1986: Marie Osmond marries Brian Blosil
1990: Reds Eric Davis is 22nd player to homer in his 1st World Series at bat
1990: U.S. forces reach 200,000 in Persian Gulf
1987: 175-kph winds cause blackout in London, much of southern England

Horoscopes
Lovescopes
Astrology Related Pages
Relevant Tags: Aquarius, Horoscope, Astrology