Today's Horoscope for Aquarius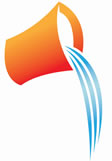 July 11, 2020
Mixed emotions may be the flavor of the day, and trying to sort them out verbally can be a confusing and ultimately unsatisfying process. Half an explanation is better than exhausting dissection of raw nerves, so patch things up as best you can and let circumstances take care of the rest.
Power Numbers: 2, 38, 18, 36, 33, 25
Born Today: John Quincy Adams, Ingrid Bengis, Yul Brynner, Frederick Buechner, Giorgio Armani, Suzanne Vega
Quick Quote: "Where there is love there is life."
-- Gandhi
Random Fact: The most common rock on Earth is basalt.
Today in History:
1946: Kingman Douglass, ends term as deputy director of CIA
1962: Brothers Hank and Tommie Aaron homer in same inning
1962: U.S. performs atmospheric nuclear test at Christmas Island
1940: British and German dogfight above Lyme Bay
1862: Lincoln appoints General Halleck general-in-chief
1916: 1st federal grant-in-aid for state roads enacted
1900: Boer general De la Rey captures Scots Greys and Lincolns
1423: Arnold van Egmont becomes duke of Gelre
1801: French astronomer Jean-Louis Pons discovers his 1st comet
1916: Congress passes Federal Aid Road Act

Horoscopes
Lovescopes
Astrology Related Pages
Relevant Tags: Aquarius, Horoscope, Astrology