Yesterday's Horoscope for Aquarius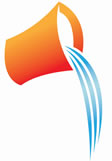 May 23, 2022
You feel expansive, enthusiastic, and optimistic now. You want to reach out, do more and experience more. You benefit greatly from the opportunities that present themselves at this time, and a person who will be very influential and helpful to you may come into your life.
Power Numbers: 7, 28, 16, 47, 3, 22
Born Today: Carolus Linnaeus, Douglas Fairbanks, Rosemary Clooney, Joan Collins, Robert Moog, Jewel
Quick Quote: "You can't separate peace from freedom because no one can be at peace unless he has his freedom."
-- Malcolm X
Random Fact: A chicken with red earlobes will produce brown eggs, and a chicken with white earlobes will produce white eggs.
Today in History:
1926: Lebanese constitution forms under French mandate
1944: British/Canadian troops occupy Pontecorvo Italy
1945: Lord Haw-Haw arrested at Danish boundary
1990: A. C. Milan wins 35th Europe Cup 1 at Vienna
1943: 826 Allied bombers attack Dortmund
1660: King Charles II returns from exile sails from Scheveningen to England
1977: Benin adopts its constitution
1421: Jews of Austria imprisoned and expelled
1865: Flag flown at full staff over White House, 1st time since Lincoln shot
1969: Lauwerszee Dike in Holland closes

Horoscopes
Lovescopes
Astrology Related Pages
Relevant Tags: Aquarius, Horoscope, Astrology