Yesterday's Horoscope for Aquarius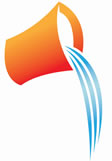 January 30, 2023
Your desire for leadership, personal recognition for your efforts, and absolute control over your own affairs is very strong now. You are very competitive in business affairs and business and you aggressively present your concerns and interests to colleagues and superiors.
Power Numbers: 20, 31, 17, 39, 27, 44
Born Today: Mohammed, Franklin Delano Roosevelt, Gene Hackman, Richard Brautigan, Phil Collins, Boris Spassky, Tammy Grimes, Shirley Hazzard
Quick Quote: "That would be a good thing for them to cut on my tombstone: Wherever she went, including here, it was against her better judgment."
-- Dorothy Parker
Random Fact: A giraffe can go longer without water than a camel.
Today in History:
1806: Prussia takes possession of Hanover
1934: 1st theatrical presentation sponsored by U.S. government, New York City
1995: Belgium's TV channel 2 in Flanders goes on the air
1939: Hitler calls for extermination of European Jews
1928: Eugene O'Neill's "Strange Interlude," premieres in New York City
1969: Beatles perform their last gig together, a free concert
1858: Charles Halle founds Halle Orchestra in Manchester
1971: "Ari" closes at Mark Hellinger Theater New York City after 19 performances
1349: Gunther of Schwarzburg chosen German anti-king
1774: Captain Cook reaches 71 degrees 10' S, 1820 km from S pole (record)

Horoscopes
Lovescopes
Astrology Related Pages
Relevant Tags: Aquarius, Horoscope, Astrology